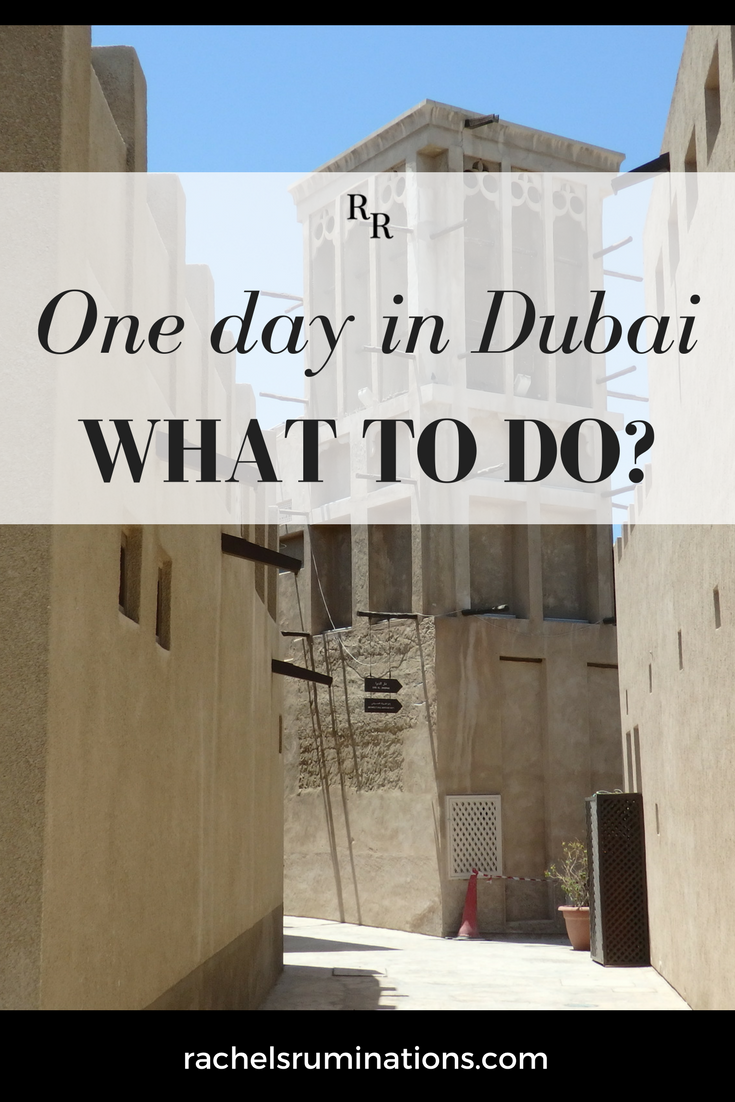 Dubai is a land of superlatives: biggest, tallest, first. I would also add: oddest.
Dubai is often compared to Las Vegas, and I agree: its sheer brashness and artificiality are very like Las Vegas. Like Vegas, it's a big, shiny city plunked down in a desert. And although there aren't any casinos – at least not legal ones – it's a place people go to let loose and have a good time.
Disclosure: This article contains affiliate links, which means if you click on them and purchase tickets, I will get a small commission. This will not affect the price.
The place is completely over-the-top: you can ski indoors in the summer, stroll around a flower garden in the desert, shop for luxury items in amazingly ornate malls, or take in the view from the world's tallest building. You can also relax by a pool in your swimsuit, indulge yourself in top-quality haute cuisine, and dance and drink late into the night. You never have to worry about your things getting stolen. The camera you left at the pool will still be there when you go back for it.
At the same time, it's a deeply conservative country. You will be stared at disapprovingly or even arrested if you show too much skin on the street. You could be arrested for swearing. Drug use could get you jailed for a very long time.
Diversity
Yet it's also an incredibly diverse city. Actual Emiratis constitute only about 10 percent of the population, and dozens of nationalities are represented among the expatriate population. You'll meet a lot of Indians and Pakistanis in particular, but also Kenyans and Congolese and Nepalese and Filipinos. When I'm there I ask everyone where they're from, and I'm astounded at the range of origins.
At least to an outsider like me, it seems that all of these nationalities and cultures get along and work together peacefully. I get the impression that it's all about economic opportunity in Dubai, and politics is unimportant. Dubai is not a democracy, and these expatriates have no say in how things are run. They are in Dubai on the strength of their work visas, which is why the crime rate is so low: no one wants to get deported.
Highlights of Dubai
Every visit to Dubai – I've been there four or five times, I think – it's been for work; I lead workshops from time to time for teachers. I'm not sure I ever would have visited Dubai on my own, but each time I go, I explore a bit more of this strange and ever-changing city.
If you only have a day in Dubai, it can be tough to choose which things to see. To help you choose, here are some of the highlights of Dubai that I've enjoyed, in no particular order:
1. Burj Khalifa
The world's tallest building will not be able to make that claim for long, once The Tower at Dubai Creek is completed. Nevertheless, its outdoor viewing decks on the 125th and 148th floors are pretty spectacular. They also give a clear perspective of that "plunked down in the desert" phenomenon that I mentioned above. Here is my article about the Burj Khalifa.
2. The Dubai Frame
"Only" 150 meters tall, the Dubai Frame is the thrifty way to get a view of the Dubai skyline. It's also a very unusual building in its own right.
Read my article about the Dubai Frame here, or click here to buy tickets.
3. Old Dubai
If you miss any sense of history among the shiny skyscrapers, take a stroll around Old Dubai, much of which is apparently reconstructed rather than original, but never mind. It's on a smaller scale and simply picturesque.
It's also inhabited these days by a host of museums and small galleries, so you could easily spend the whole day. Make sure to check out the Dubai Museum, housed in the Al Fahidi Fort, dating from 1787. And the restored Sheikh Saeed Al Maktoum House, now a museum, will give you an idea of how the wealthy lived in the old days of Dubai.
4. Shopping: Malls and souks
I am very much not a shopper, but you can certainly get your air-conditioned exercise exploring the malls. If you go to the Burj Khalifa you'll need to enter through the Dubai Mall, the largest mall in the world. If shopping isn't your thing, this mall has an aquarium, a virtual reality park, an ice rink, a cinema, and a flight simulator to keep you entertained.
The Mall of the Emirates is worth a visit just to get a glimpse of Ski Dubai, the indoor ski slope. The sheer excess of maintaining a ski slope indoors in a place that reaches 50 degrees Celsius in the summer is astounding.
The Gold Souk is fun to walk through, but since I wasn't actually in the market for any gold, I didn't stay long. I haven't visited the Al Fahidi Souk, but it looks like it's a more traditional souk, meant for locals rather than tourists. The Textile Souk is also one I haven't visited, but it looks photogenic, even if you're not in the market for cloth.
5. The Dubai Miracle Garden
Open seasonally, presumably because it would be tough to keep the plantings alive in the heat of a Middle Eastern summer, the Dubai Miracle Garden is a strange and fascinating cross between botanical garden and kitsch showplace. Constructions covered in flowers range from houses and ostriches to a very large beribboned hat next to a full-sized Emirates Airlines A-380.
6. Burj Al-Arab
The most well-known building in Dubai is probably the Burj Al-Arab, a sailboat-shaped hotel on the beach. You can't even enter its grounds without a reservation of some sort, and all of it is expensive.
Years ago, on my first visit to Dubai, I went for tea in the lobby with a colleague, and we enjoyed not just tea but also a chocolate fountain. While the tea was delicious, the service was excellent, and the chocolate was positively decadent, the real treat was just being allowed into the building, the epitome of the over-the-top esthetic.
I once read a guidebook that described the lobby as "the inside of Jeannie's bottle" and that description is very apt. We window-shopped the lobby gift shops, glittering with all sorts of items only the most ostentatiously wealthy would want: diamond-encrusted telephone cases, for example (wouldn't that hurt your hand?), or golden statues of animals with gem eyes.
Be warned, though, this is expensive. Tea in the lobby currently costs 430 AED per person (€95 or $117). You could get away with spending less if you reserve for the Skyview bar at the top, with a minimum spend of 370 per person (€82 or $101).
---
To see some of the dining and/or drinking options inside the Burj Al-Arab, look at this page from GetYourGuide.
---
7. Light Shows
If you happen to be at the Dubai Mall as it gets dark, make sure to see the Dubai Fountain show. It's a pretty short program of fountains lit in white – apparently at holidays the show is more elaborate. I have to admit it didn't impress me: I expected more color and variety. This might have just been because I was in Las Vegas so recently, where I saw a very similar show. In both cases, I suspect the main attraction is that it's free. If you want to escape the crowds watching the fountain show, take a boat on the lake instead and watch it from there.
The Burj Khalifa, soaring just above the fountain show, is the site of a new light show. I didn't get to see this one, but apparently it's more colorful than the fountains, and involves light patterns up the whole façade of the building. And it's also free.
---
If you're staying overnight, use this booking.com link to book your hotel room.
---
8. Amusement Parks
Dubai, in its inimitable over-the-top style, has enough amusement and theme parks to last you for weeks. It could be tough to choose if you only have one day in Dubai. I haven't been to any of these, so I'll just list them here.
IMG Worlds of Adventure claims to be the world's largest indoor theme park based on Marvel and Cartoon Network characters.
Dubai Parks and Resorts is a cluster of theme parks:
Motiongate is a theme park based on films from three film studios: Columbia Pictures, DreamWorks and Lionsgate.
Bollywood Parks is a film theme park based on, obviously, Bollywood.
Legoland is aimed at the younger set, and features Lego-themed rides. It also includes a water park, which seems a good idea to me given how hot it can get in Dubai.
9. Aquariums (Aquaria?)
The Lost Chambers Aquarium is at the Atlantis Hotel at The Palm, the famous palm-shaped built island. It's like the rest of Dubai, a bit over-the-top, in this case with a lost city of Atlantis theme. You can even go snorkeling, walking or diving in the largest tank. Read my review of it here.
Dubai Aquarium and Underwater Zoo inside the Dubai Mall has a tunnel that's 48 meters long, as well as a 10-million-liter tank. The aquarium is "immersive" in that visitors walk through underwater tunnels.
Green Planet is not exactly an aquarium, but it does fit the nature-in-an-unnatural-setting vibe: it's an indoor tropical rainforest built around a huge artificial tree. This, like an aquarium, would be a great outing with kids, if you prefer entertaining and educational rather than just entertaining. Read my article about it here.
10. Other activities
Lots of companies offer activities as well: camel rides, sandboarding and/or dune-bashing in the desert, diving, dinner cruises, helicopter rides, indoor sky-diving. I haven't done any of these – and the last two I never will! – so I can't vouch for any of them.
I have taken the Yellow Boat ride and enjoyed it tremendously. Leaving from the Marina, the speedboat trip is great fun and affords some great views from the water. I wrote about my experience here.
You could also take a day trip out of the city. Many people go to Abu Dhabi to see the new Louvre and the Grand Mosque. Or you could go to Al Ayn, the only UNESCO World Heritage site in the UAE.
Getting around in Dubai
If you are traveling within the city, I highly recommend the Dubai metro system. It's smooth, efficient and frequent. The stations are remarkably clean, and I especially like that there are women-only sections on each train. To give you an idea of the time, you can travel from the airport's terminal 3 to the Dubai Mall stop in 28 minutes.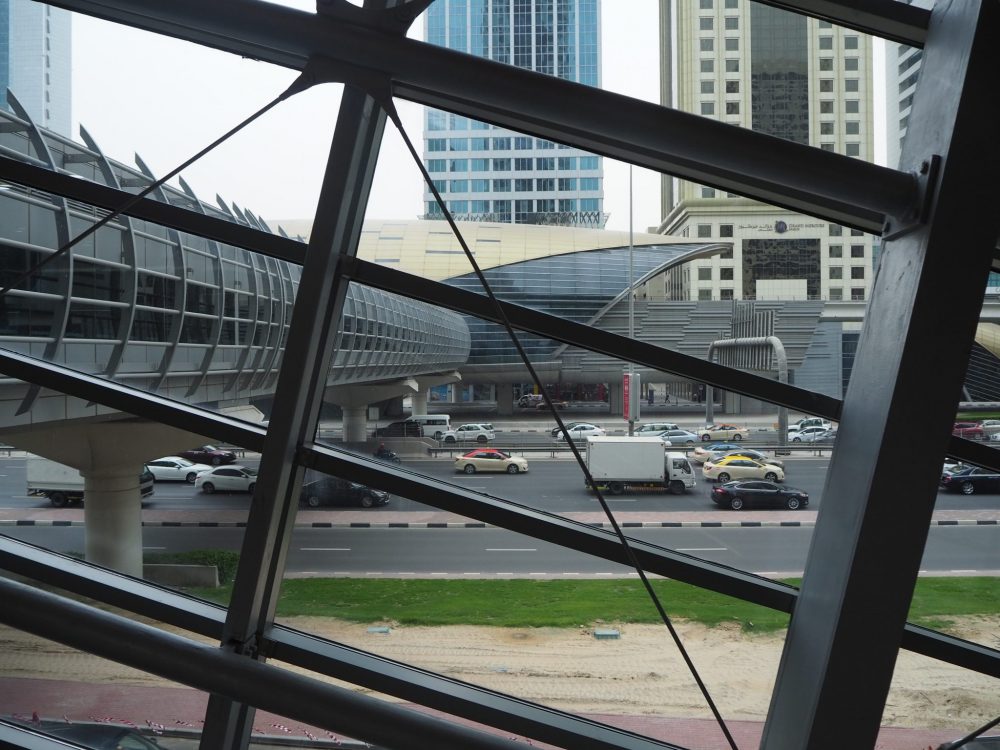 However, check on a map how far your destination is from the metro system: distances can be very big, and Dubai can be very hot. You'll walk 10 or 15 minutes, for example, from the Dubai Mall station to reach the mall itself. Then it's about twice that to get to the entrance to the Burj Khalifa inside the mall, assuming you don't get lost on the way.
If where you want to go is not near a metro line, take a taxi. These are safe, clean, inexpensive and well-regulated. If you are female, flag down a pink taxi, or ask your hotel to call one for you: these have female drivers.
If you are leaving the airport on a stopover, make sure to factor in plenty of time for security. It can take a long time, both going into the country and leaving.
Have you been to Dubai? Is there anything you think I should add to this list? Please comment below! And if you liked this article, please pin one of the images below!