This will be the last of my posts from my recent trip to the US, and it'll mostly be photos. Every time I visit the US, certain things strike me as odd. They're not really odd, I don't think, to Americans, but as an expatriate, they seem strange to me now. I did one such post when I was in Washington state in 2013, so consider this installment 2 of "Only in America." I'll start with odd food items, many of which I spotted in Santa Cruz.
Food
Everyone knows that obesity is a problem in the US. It's becoming a problem in many parts of Europe too. I loved, though, that when you order a lemonade or iced tea in the US, you get free refills. What a treat! And, yes, I gained weight on this visit, even without trying deep-fried cheesecake.[tweetthis]Cheesecake doesn't have enough calories and fat by itself. It needs to be deep-fried too.[/tweetthis]
I didn't try these either:
I didn't think Twinkies even still existed! I didn't try these either:
I've made sweet potato fries before, though I baked them rather than frying them. But what is a Pineapple Dole Whip?
These actually don't sound quite as horrifying:
I have no idea what these are:
Maybe they're just bigger than regular donuts?
At our hotel in Monterrey, we found this in the breakfast room:
We tried them, but they weren't very good. One of the cardinal rules of fluffy pancake-making is to leave the lumps in because over-beating will make them tough. These were tough.
Non-food
There were other "only in America" sights besides the food-related.
That may be an "only in California" sight. It was posted on one of the missions I visited.
And then there are the oddities of the American health care system:
I saw signs like this at every Walmart or similar store. They advertise all sorts of shots, especially flu and chicken pox. I guess there's money to be made.
And speaking of commercialism, producers of all sorts of products do their damndest to stand out from the crowd. But, really? Chicken poop lip balm? It contains no actual poop, according to the package, but would you buy this? Might want to hire a different branding firm.
At least they're honest! I might have actually shopped there if I'd had the time, just out of appreciation for the name.
And then, of course, the perennial favorite of Europeans traveling in the US: big cars.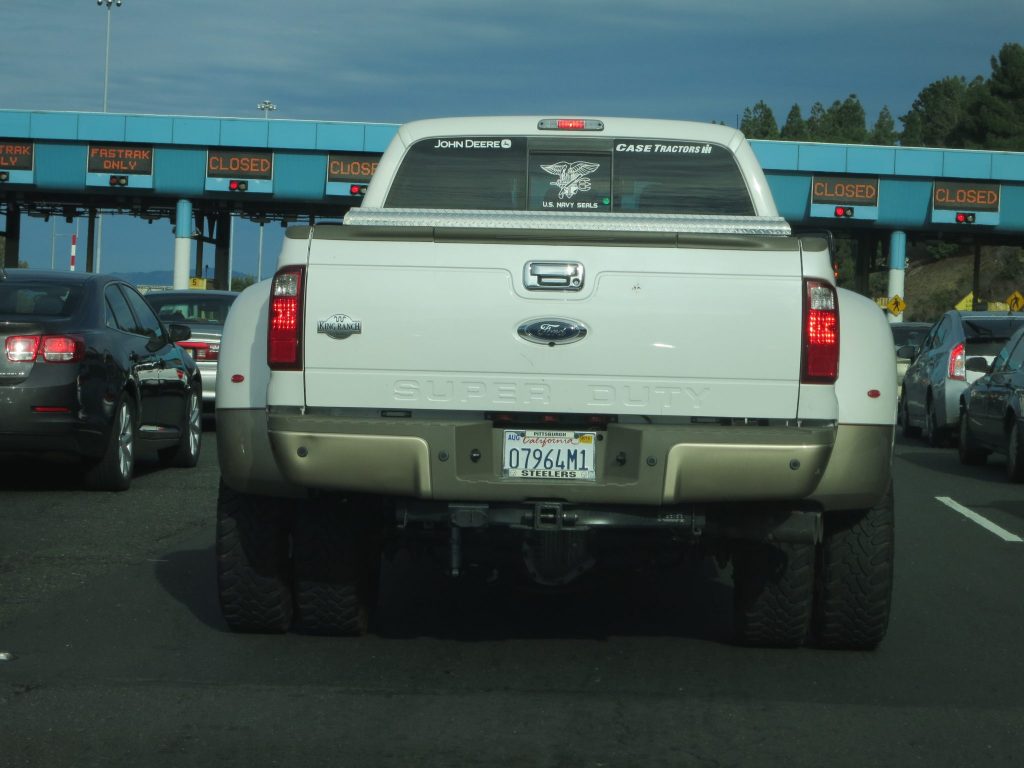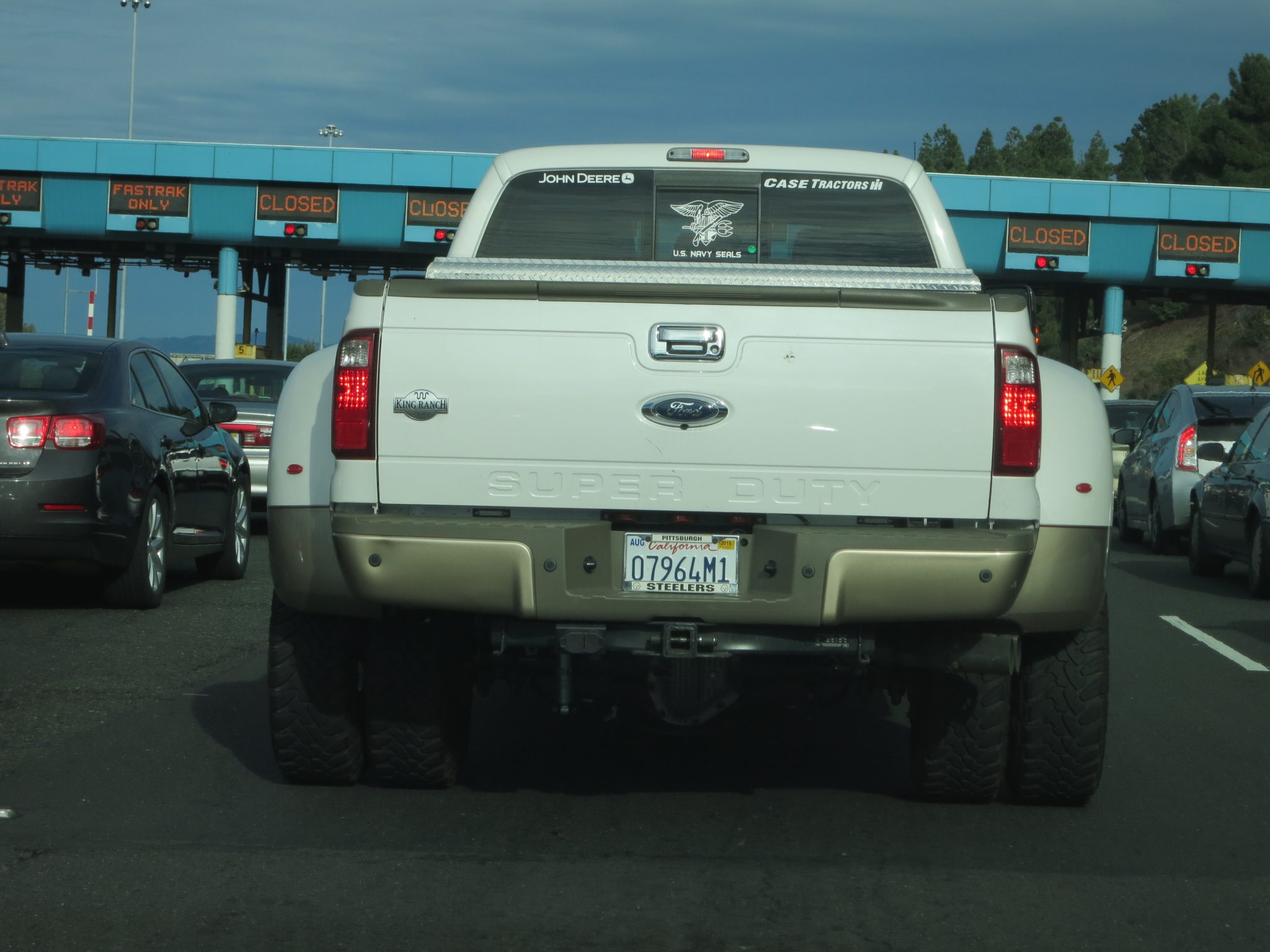 The sheer size of this pickup truck amazed me. I'm not sure it would fit on European roads!
So that's my collection of odd things seen only in America from my latest trip.
If you live outside the US, but you've visited there recently, what would you add? Leave a comment below.
And if you'd like to read my other posts from this trip, here they are: