The hanging monastery outside of Datong, a UNESCO world heritage site, is breathtakingly beautiful, yet also, in a way, sad.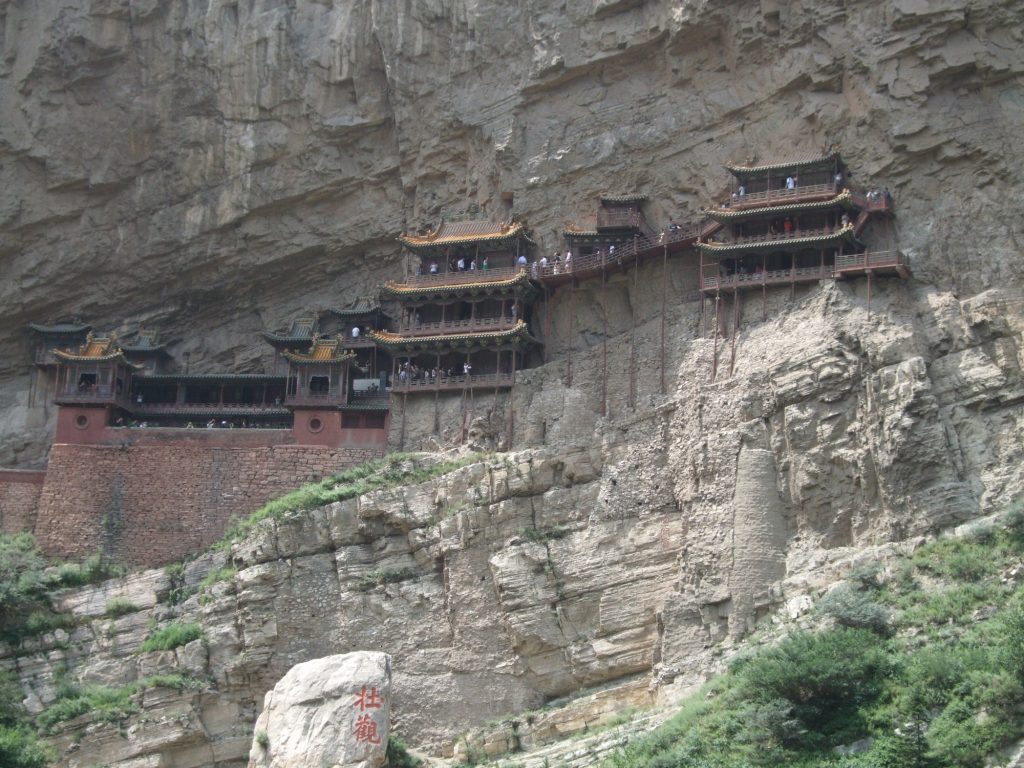 The monastery was built about 1400 years ago up on the side of a cliff, and contains several temples of various sorts with statues of buddhas and other gods in them. It's not any bigger than you see in the photo: the monks did not carve caves into the cliffs, but built walls onto the cliffs to support their structures.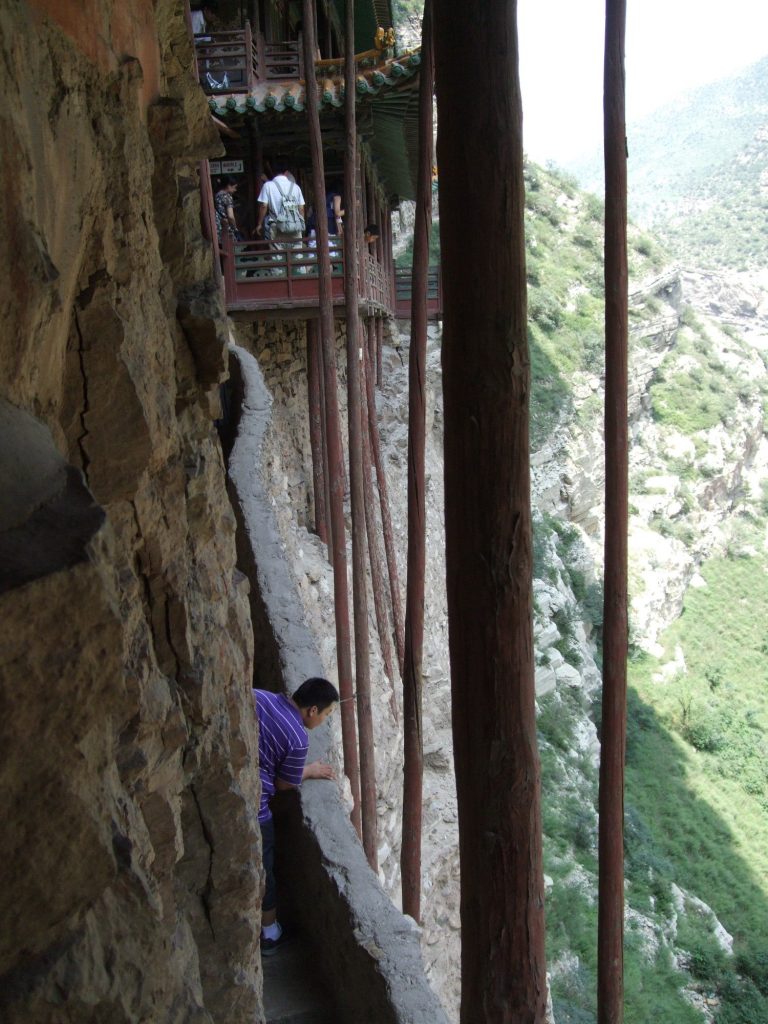 As you can see from the photos, the workmanship is beautiful. Most surfaces are painted and the detail of the ceilings and roofs is exquisite. Walkways are narrow and precarious and built of stone or wood.
It was built to support a monastic community, keeping it remote by suspending it above a river. Both of these things—the river below and the monastic community—are gone now.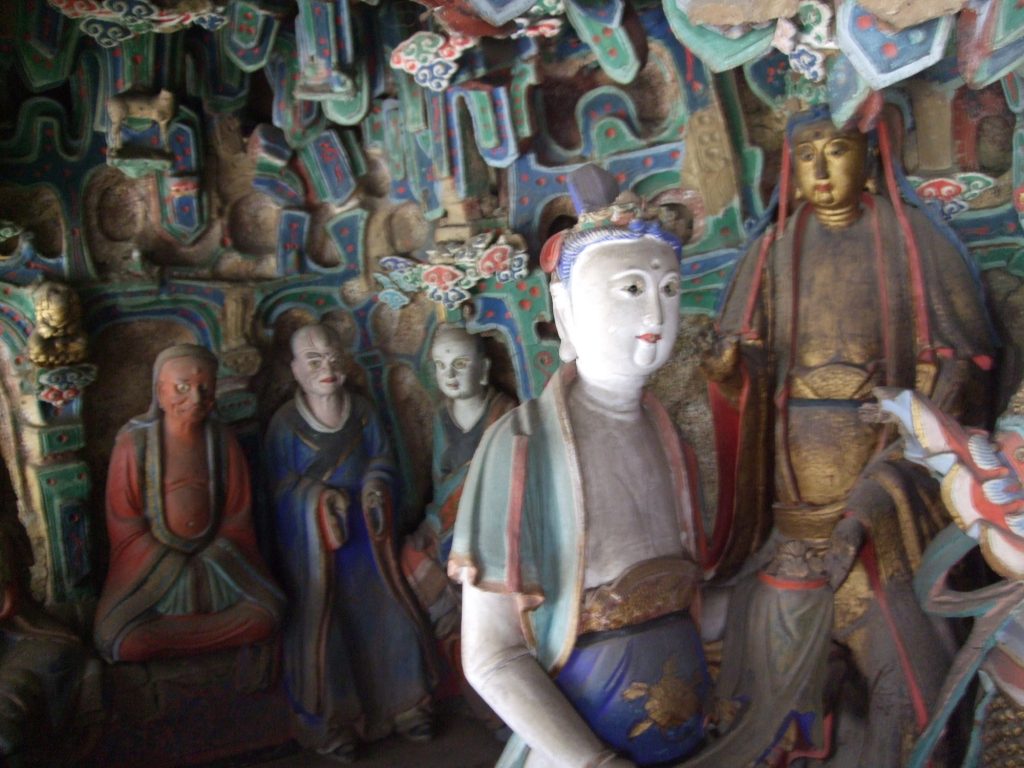 A dam is being built just up the canyon above the monastery. At the moment, absolutely no water is moving through the valley, though it looked a bit muddy so presumably some water is allowed through at times.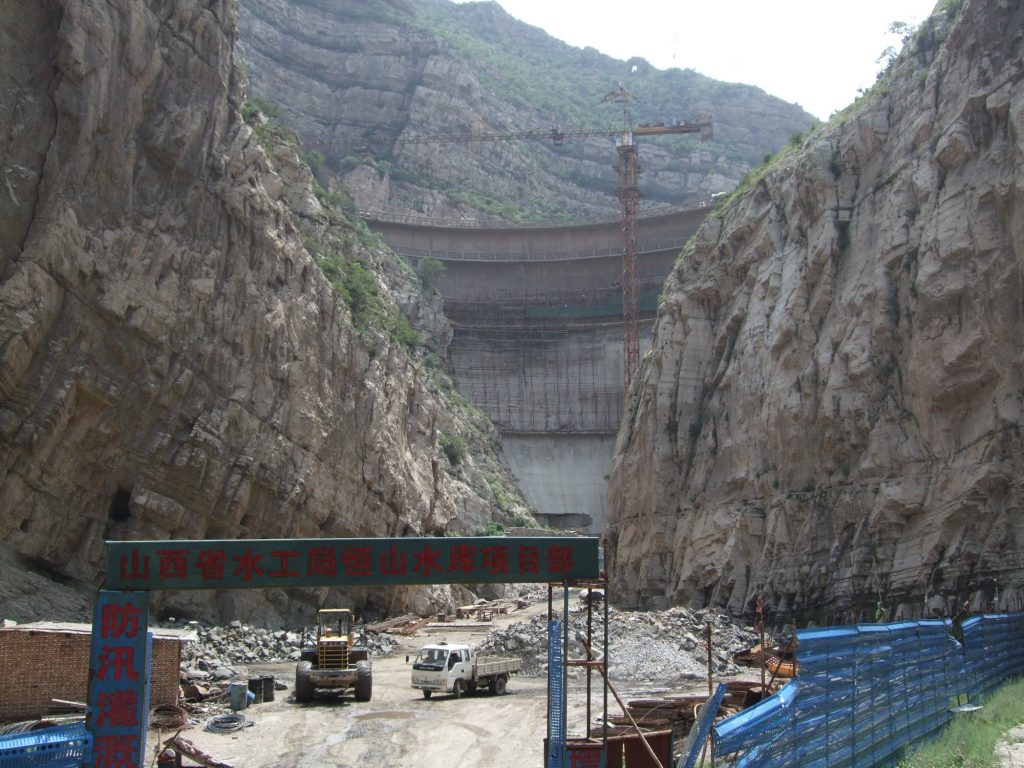 As for the monastic lifestyle: there are no monks there. There are, however, swarms of tourists and their noise. They drive down the access road honking their car horns (people honk A LOT here). Their tour guides carry portable loudspeakers so that everyone in the place hears everything they say. And if there are two tours near each other, one doesn't wait for the other to finish; they just both talk louder.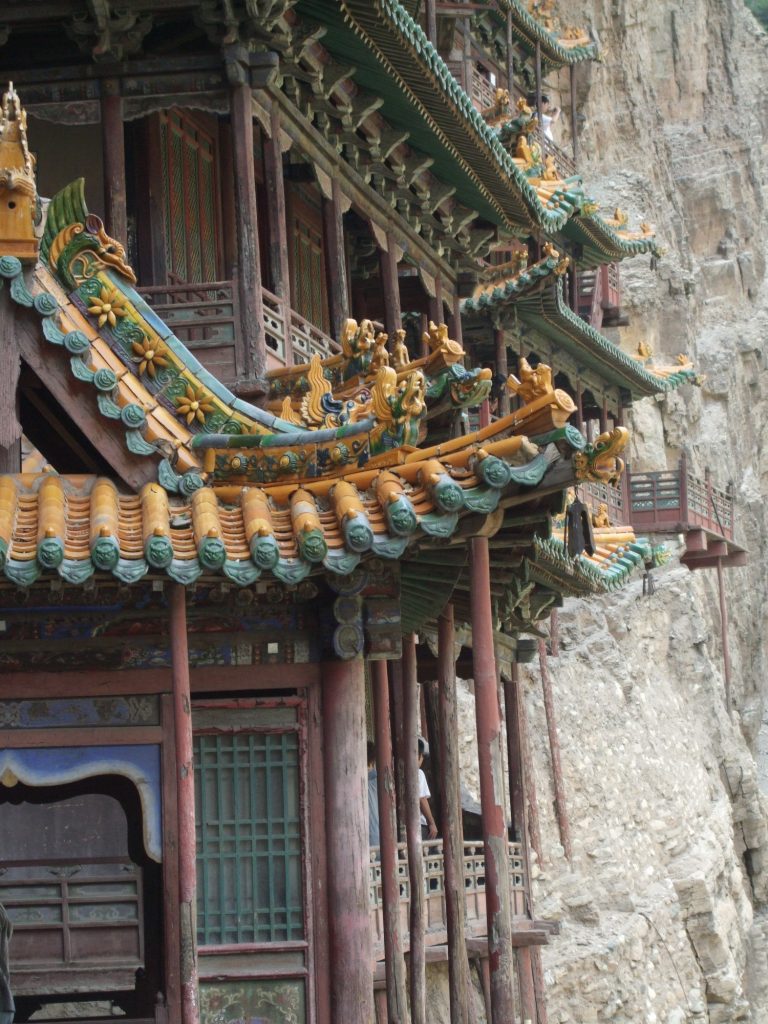 The narrow walkways are not designed for the number of people using them; I hope someone is keeping an eye on their condition! Signs tell people to follow one direction through the monastery, which makes sense, given how narrow the stairways and balconies are, yet many tourists ignore the signs and go where they want.
I am saddened to realize the amount of dedication and love it took to build a wonderful structure like this, only to end up an overused, crowded tourist attraction. Yet here I am, a tourist, enjoying its beauty nevertheless.
Have you ever visited places in your travels that gave you the same sort of mixed feelings? Leave a comment below!
Have you ever visited places that gave you mixed feelings? #hangingmonastery #datong #unescoworldheritage
Click To Tweet