Bellingham is far more interesting than I ever expected it to be. When I looked it up on-line before coming here, it sounded like a rather sleepy, rather hippy-ish place, with its once-a-week organic market and its encouragement of biking.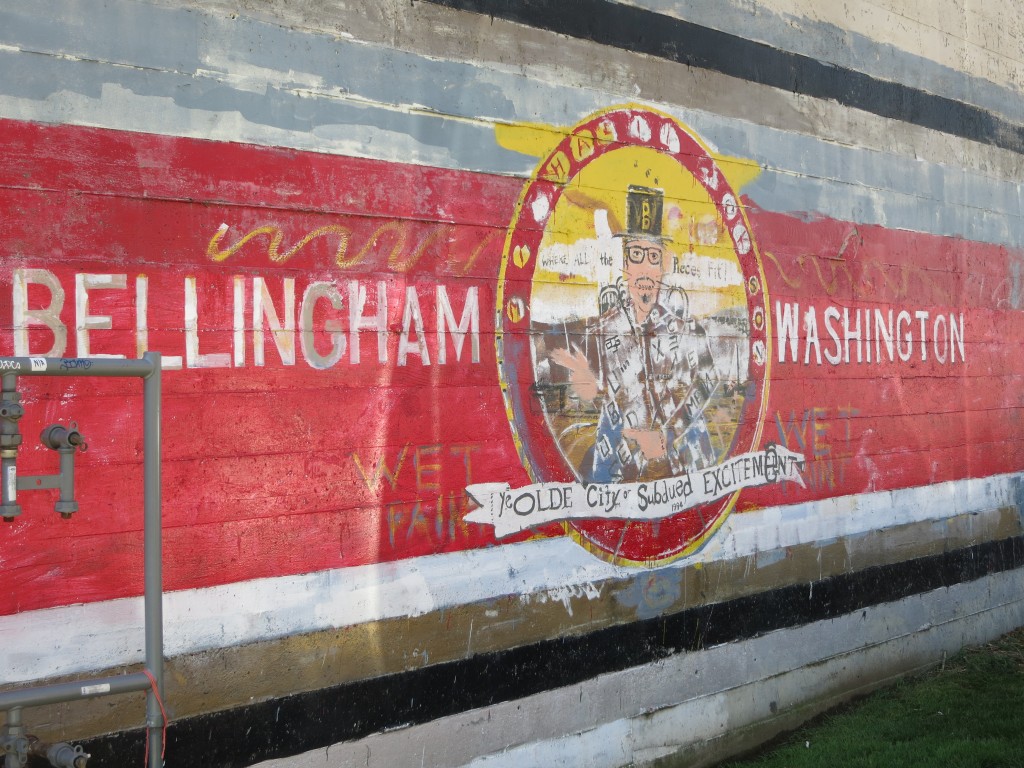 And, to be honest, that's what it is: a sleepy, hippy-ish place. The residents even bill themselves as "the city of subdued excitement."
But there are a lot of interesting things to see either in or near Bellingham. Zuanich Point Park, for example, is a triangle of grass-covered land next to the harbor where all the fishing and pleasure boats are moored. There's an interesting statue in the park, dedicated to the fishermen from this port who have lost their lives on the sea. In the distance, over the water, you can see Lummi Island, traditional Lummi Indian land, much of which is now owned by non-Indians. Beyond that is the snow-capped Olympic mountain range. In the other direction, inland, is Mount Baker.
If you like beautiful scenery, there are mountains all over the place. We went to a ski resort today, near Mount Baker. Today, at about 1300 meters, the snow was easily a couple of meters deep, and the surface was freshly-fallen snow. Even though the lifts and services were all closed, people were cross-country skiing and snowboarding anyway.
Really just about anywhere here is a place for beautiful scenery. There are lakes and woods and fantastic views. There's also an Indian reservation, complete with totem poles, and there are book stores and coffee shops and the Whatcom Museum and the Rocket donut shop.
We've been here almost three weeks already, and we're nearing the end of our visit. I still don't feel like I've seen everything there is to see around here. And residents keep saying things like "Oh, it's too bad you can't be here in July, when we have this event…"
So next time you are worried that the place you have to be is too sleepy, or there might not be enough to do, don't jump to conclusions. It could just be a place of "subdued excitement" like Bellingham!